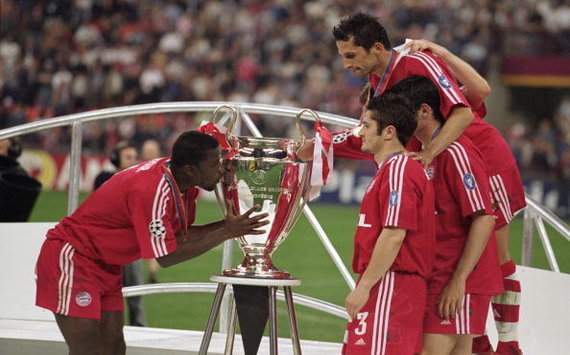 Although superiority of Borussia Dortmund in the first half of the Champions League final, which embraced by Wembley famous Stadium in London, but the Bayern Munich, led by coach Jupp Heynckes could upset the balance of things in the second half and decide the outcome of the meeting in his favor, and the superiority of digitally Juergen Club guys.
Bayern first preceded by a goal of his player Mandozakich, then Dortmund leveled the score from the penalty spot through Jndugan, but Rubin kidnapped the win in the last minutes of the match with a fantastic view.
The two goalkeepers Manuel Neuer (Bayern), and Roman Vaidnffler (Dortmund) played
a major role in the exit first half result negative, where they do
amazing keeping with 7 and 6 shots each Altogether, especially the giant Bavarian goalkeeper who kept a clean sheet and blocking the attacks of Prussia, who excelled in half first in terms of numbers and performance.
Bayern finished the game by acquisition of 57% compared to 43% for Russia. And towards 14 times, including 9 on goal in while blasted Dortmund 12 times, including 8 corrections between the three chumps.
Crossbar Engaged for a single ball of Mandozakich in the first half when he blasted the vertical keeper Vaidnffler, put his hand in, hit the crossbar and go for a corner.
Dortmund superiority was only in serious attacks, amounting to 22 attacks, compared to 16 for Bayern. And Bavarian got two yellow cards, while Dortmund was his share a single yellow card.
Bayern committed 7 errors, compared to 11 for Dortmund. As for the spandrels may get Bayern and Dortmund on 8 and 6 spandrels respectively.
Bayern was the party shows more to fall into the offside trap with 4 times, while Dortmund is located in the same predicament only a single time.