Activision declared that she issued the new game Call of Duty: Ghosts. It will release on November 5th, this game will hit PlayStations3, Pc, and Xbox360, in addition to next generation platforms. Ghosts is a part game of the original Call of Duty the famous interesting game.
Activision also declared that the new game includes new story, new playing way, new setting, and new characters, in which it differs from the last parts of Call of Duty completely.
Though Activision launched Call of duty Ghosts 'official Facebook Page, it also displayed the game's logo and official box art as an interesting action trailer, in which Call of Duty Ghosts offers.
The Infinity Ward executive producer Mark Rubin said about Call of Duty Ghosts that Call of Duty lovers expected us to make modern war which could have been a bit safe to do, and we are not resting on our laurels, and Saw transmission control unit as it is the perfect opportunity to start a new chapter for the call of duty. Therefore we build a new sub-brand, new engine, and a lot of new ideas and experiences to our followers and we will not wait to share it with our people.
Activision CEO Eric Hirshberg that Infinity Ward set the standard for person of a generation in Call of Duty Ghosts.
This game showed new story, new characters, and new Call of Duty world in which all powered through a generation Call of Duty engine.
This represents the first official recognition by Activision for the Ghosts, after several leaks and early information through promotional materials submitted for IGN.
Activision hints that a lot of surprises will be coming by the Microsoft announcement of the next Xbox on May 21. We expect to learn more about ghosts and then, along with access to "exclusive first look at the game."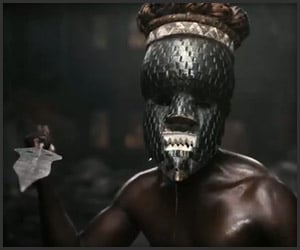 Call of Duty Ghosts Trailer here: