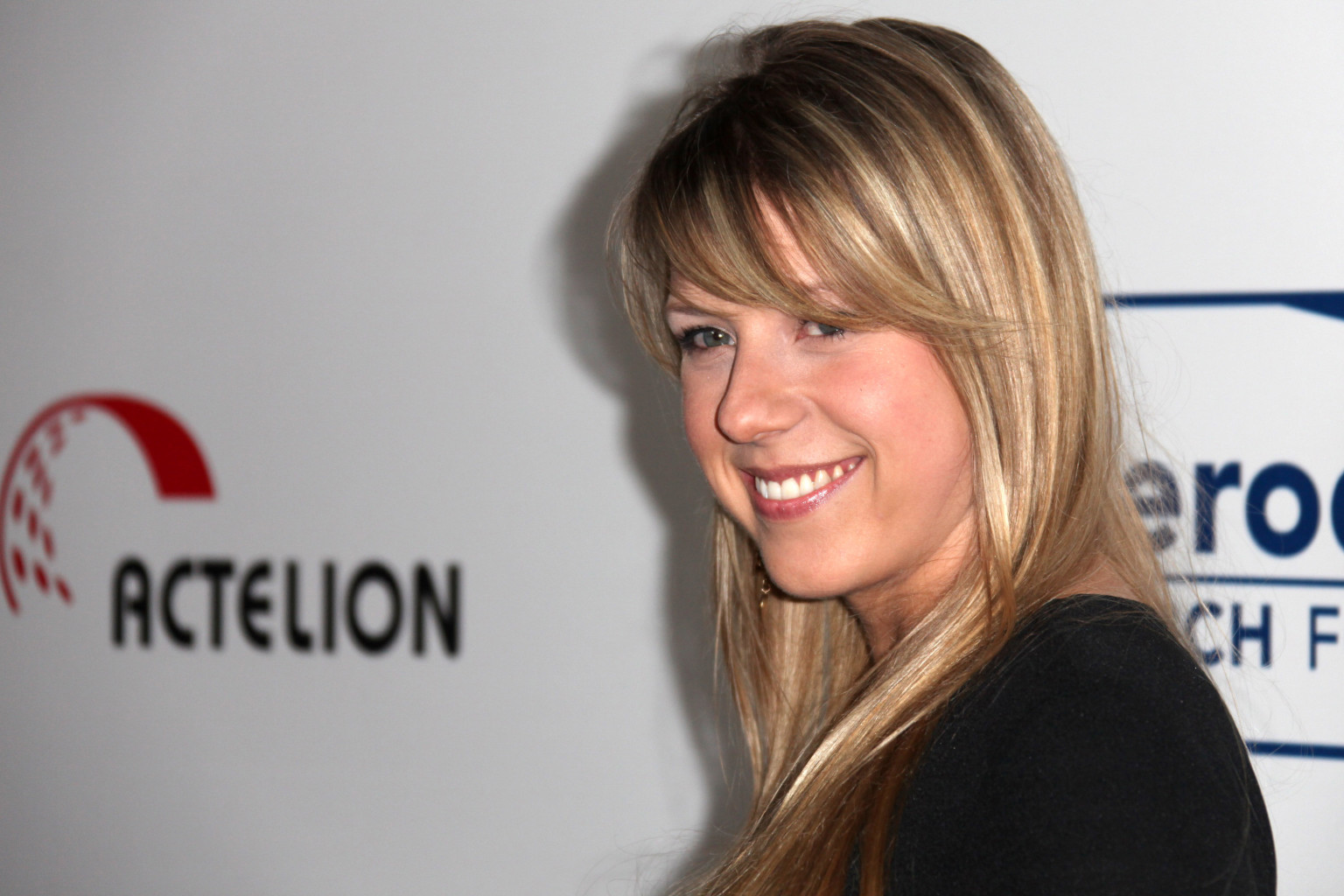 We see that the third marriage of Jodie Sweetin is being short-lived. On Monday the belle and the star of Full House prepared her documents seeking to legal separation from her third husband Morty Coyle, as the various online reports reported on Monday.
Jodie Sweetin was married to Morty Coyle in March 2012, and the couple revealed the details of their nuptials after one year during their anniversary, March 15, 2013.
The representative of Jodie sweetens rejected to comment on the subject to ABCNews.com, but Jodie on the day in which she separated from her husband she tweeted: that she hopes for all are having an awesome Monday! And there will be a new week and a new beginning.
The young belle of Full House Jodie Sweetin is asking for full custody of her daughter Beatrix as what obtained in the court paper by TMZ.
The 31 years old beautiful star is asking also in her document which sent to the court to take their 2000 Toyota Avalon and the half of their $200 Kohl's credit card which is obtained by TMZ.
Jodie Sweetin had married two times before her marriage from her third husband Morty Coyle and she has a daughter Zoie is older than her daughter Beatrix from her former husband
Cody Herpin.
And as we know that the first marriage of Jodie Sweetin from her first husband Shaun Holguin, and this marriage lasted for four years from 2002 to 2006.
Will Jodie Sweetin as the court declaration take her daughter Beatrix and Toyota Avalon or the court will not accept her order according to her bad history in drugs abuse.
Nearly, we will get new information about the reasons of their separation and the results of the court. Hope for you amazing summer time.